Here at Quest Industrial Flooring Ltd, we specialise in polished concrete flooring. These floors – unlike other concrete finishes – are slicker, smoother and generally look more professional. Not only are they aesthetically pleasing but they're also cost-effective, incredibly durable and are also able to withstand constant abuse. We do polished concrete in Manchester but can operate in Birmingham, Leeds, Sheffield, Bradford, Warrington, Liverpool, Bristol, Newcastle & Sunderland.
Many people believe concrete is concrete. But when it comes to polished concrete it's an entirely different story!
As an increasingly popular flooring choice, polished concrete is so much more than a dull, grey surface. With a sleek and modern aesthetic appeal, they boast incredible durability and are cost-effective, economical and low maintenance. At Quest Industrial Flooring Ltd, we're based in Manchester but are proud to supply unbeatable flooring solutions to Birmingham, Leeds, Sheffield, Bradford, Warrington, Liverpool, Bristol, Newcastle and Sunderland.
We offer the opportunity to install polished flooring systems on either existing or new concrete, with the option of a gloss or matt finish. So, if you're looking to revolutionize your old, worn-out concrete floor into a stylish surface that will prolong the lifespan of your floor for years to come, then we're just the right people for you.
HTC Superfloor™ by Quest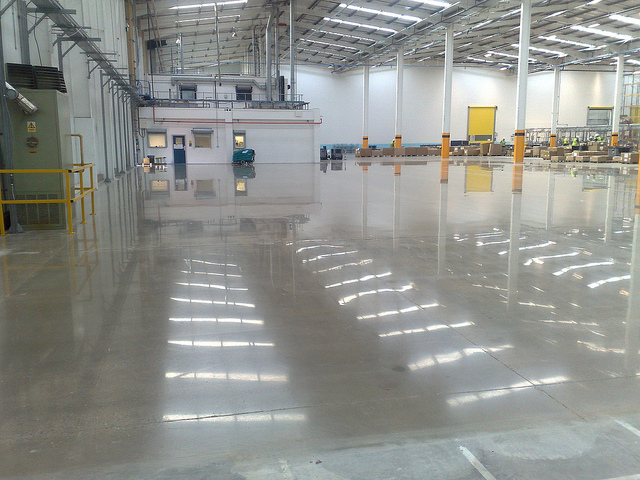 Quest are pleased to specialise in the HTC Superfloor™ flooring system. Haven't heard about it before? It's a revolutionary flooring concept that really enhances the benefits of choosing a polished concrete floor. An HTC Superfloor™ is:
Trouble-free
Elegant and contemporary
Environmentally friendly
Undeniably resilient
Value engineered
Economical
But how does it work? The technique is as simple as it is ingenious.
The process
First, we mechanically refine the concrete surface by removing the top layer; revealing the stronger layers underneath. Then, we can begin to grind or polish the surface to provide a matt or polished finish. The result of this process is a beautifully glossy, sustainable and hard-wearing concrete which is completely versatile to suit every environment. The possibilities really are endless. While HTC Superfloor™ by Quest can withstand high foot traffic and heavy machinery in warehouses, engineering facilities and other industrial environments; the flooring system can offer an urban, professional feel in homes, retail, leisure and exhibition environments.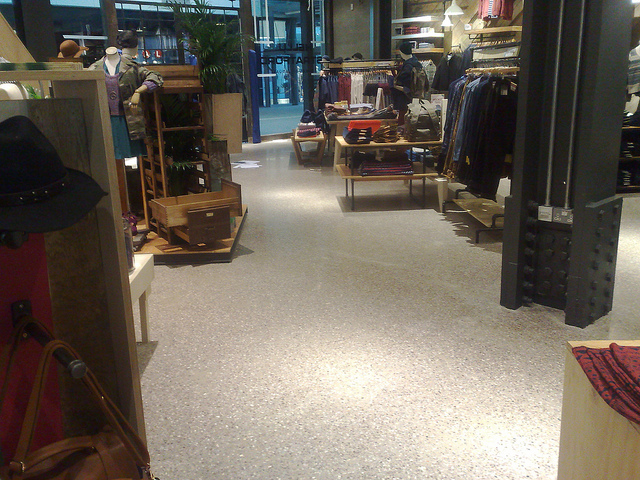 More images of our polished concrete