If you are looking for new flooring in your industrial or commercial space and are not sure which flooring would best suit your needs, then Quest Ltd is here to help you.
With a crack team of industrial flooring contractors, we have unrivalled knowledge, and more importantly, vast experience, in laying high-quality industrial flooring.
With your company's input on the size of area to be floored and your budget, we can supply and install the ideal industrial flooring solution for you. With three ranges of industrial flooring solutions on offer, we have something to suit all needs, requirements, and budgets.
a range of industrial flooring solutions
We currently offer three main industrial flooring solutions: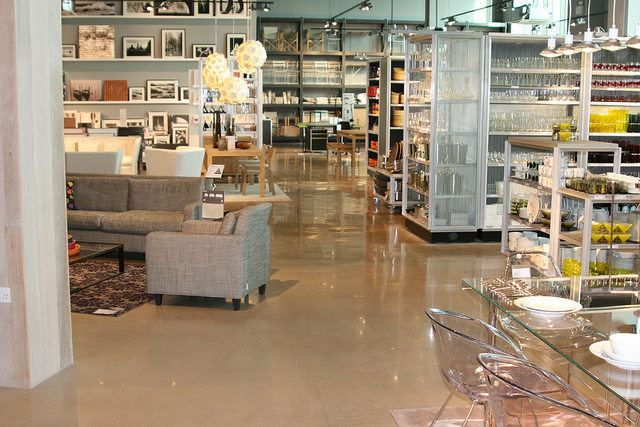 1. Industrial Screed Flooring
The first flooring solution we offer is industrial screed flooring – ideal for any industrial or commercial space requiring a level, hard-wearing floor.
Industrial screed flooring is a manufactured mix of cement materials and sand, which can provide a practical and easy to clean surface in a range of different industries.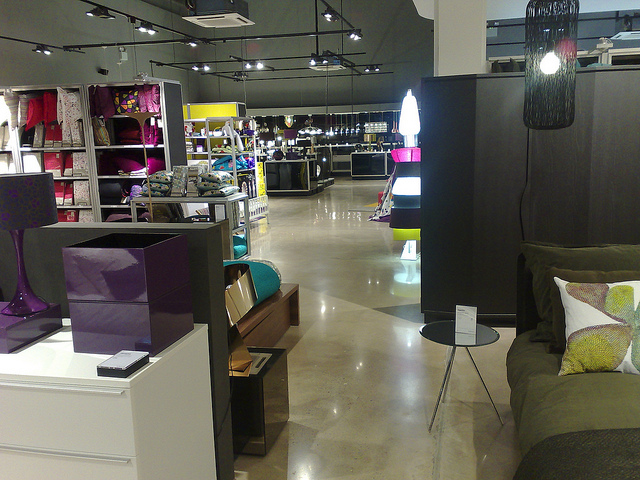 Perfect for warehouses, production areas, automotive process lines and aircraft hangars, our industrial screed flooring is also available in an 'advanced' form.
This is better suited to wet processing areas, like chemical processing plants and food preparation / manufacturing zones.
Our industrial screed flooring can be polished to a high shine. Due to its high coefficient of friction, it offers a much greater level of slip resistance than many other types of flooring, whilst providing maximum durability and a modern aesthetic.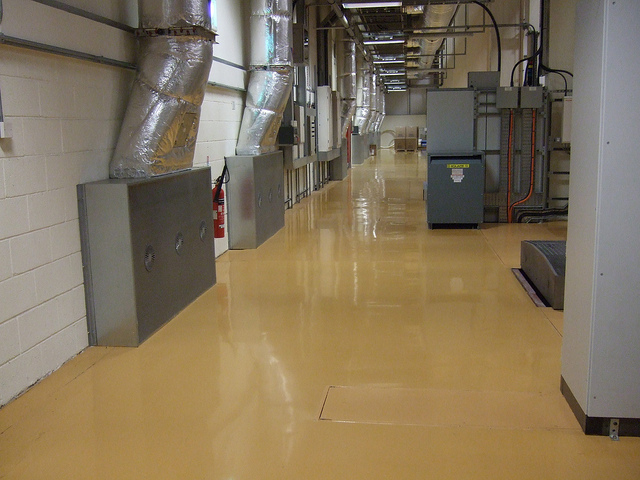 2. High-Build Epoxy Coatings
Hard-wearing, smooth, and self-levelling, industrial epoxy resin flooring can have quartz or graded aggregate added to it. These elements improve the slip-resistant qualities of epoxy flooring by providing it with texture. This type of industrial flooring works particularly well in sectors that are demanding and require long-lasting flooring solutions.
These include sectors such as food, pharmaceuticals, paper, automotive, aerospace or engineering. It's also good for areas where there are high levels of foot traffic, including workshops, corridors, and canteens / cafeterias.
Our industrial epoxy resin flooring is an economical flooring choice, being relatively inexpensive when compared with many other types of flooring. This is partly due to the fact that your old flooring doesn't usually need to be removed before epoxy flooring is installed. We can apply the epoxy resin directly over the top of concrete or wooden floors.
Another benefit of our industrial epoxy resin flooring is that it requires very little in the way of maintenance, saving you time and money in the long run.
Industrial epoxy flooring is extremely durable and resistant to damage. It won't peel or crack like other flooring options. It's also highly resistant to moisture, and able to withstand heavy weights.
Whatever look you're going for in your industrial premises, there are a wide variety of attractive epoxy coatings to choose from. These include granite, marbled and metallic finishes, as well as a range of different colours.
3. Industrial Line Marking
Our industrial flooring contractors are also highly experienced in applying industrial line marking systems to both existing and new floors. Our industrial line marking services cover a variety of areas, including:
Roads (including directional arrows)
Zebra crossings
Company logos
Loading bays
Numerical marking in places like car parks
Hazardous areas
In fact, there isn't any sign or graphic our industrial flooring contractors aren't able to provide!
Speak to an expert about industrial flooring today
If you have any questions about our industrial flooring services, or any of our products, don't hesitate to get in touch.
You can give us a call on 01925 737369 or send us a message using our online contact form and we'll get back to you as soon as possible.