Industrial Flooring
Looking to invest in high-quality industrial flooring? We're here to help. Quest is a UK leading industrial flooring contractor and our team have vast experience and unrivalled knowledge in this sector. Whatever the nature of your industrial environment – and whatever day-to-day conditions your flooring must face – we can supply and install the ideal solution for you.
Ready to place your order?
It's easy to request a quote. Either give us a call on 01925 737 369 or make an enquiry by filling out our online form. We're always happy to be of assistance and, if you're unsure which is the best type of industrial flooring for you, it's worth getting in touch and speaking to a member of our staff.
A range of industrial flooring solutions
We currently offer three main industrial flooring solutions: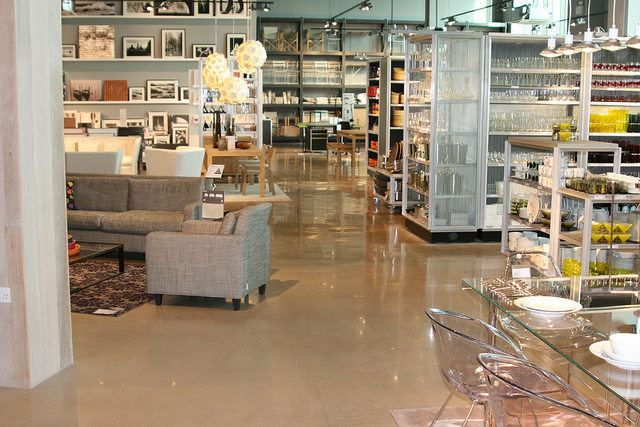 1. Industrial screed flooring
This is the perfect option for anywhere that requires a level, hear-wearing floor. For example, screed is commonly used for warehouses, production areas, aircraft hangars, and automotive process lines. Advanced screeds are also available, which are more suitable for wet processing areas – such as chemical processing plants, food manufacturing and preparation and chemical containment zones
2. High-build epoxy coatings
Industrial epoxy flooring is durable, smooth and self-levelling by nature; but it's also possible to add quartz or graded aggregate – giving it texture and improving its slip-resistant qualities.
As such, epoxy coatings are an excellent choice for demanding sectors – including the food, paper, pharmaceuticals, engineering, automotive and aerospace industry, to name a few. It's also commonly used in high-traffic areas, such as canteens, corridors and workshops.
3. Industrial line marking
In addition, we're able to apply industrial line marking systems to both new and existing floors. The most frequent requests include routeways, company logos, zebra crossings, pallet and loading bays, hazard areas, directional arrows, and numeric markings. However, thanks to our expertise, we're able to create any line, sign or graphic that you require.
Our goal is to meet the needs of all industrial service conditions and sectors. We currently offer solutions in Manchester, Birmingham, Leeds, Sheffield, Bradford, Warrington, Liverpool, Bristol, Newcastle, Sunderland and beyond and – thanks to our skilled and experienced team – we can deliver your ideal industrial flooring, on time and to the desired budget.