Resin Flooring Birmingham
Browsing for a high quality, durable resin solution for your flooring? Look no further than the team here at Quest Flooring. For many years we have been providing hundreds of happy customers with the resin flooring Birmingham they need for their commercial project.
Regardless of if you need a solid flooring option for your retail or leisure space, or if you're looking to update your warehouse or industrial setting, we understand the need for a strong solution. This is why at Quest Flooring we can assure you that we provide the best selection around, ensuring you are happy with your purchase on every occasion!
There are many different kinds of Epoxy resin in Birmingham on offer as part of our service, each detailed on our dedicated resin flooring page. Make sure you check out each at your leisure and get in touch with the team regarding any questions you may have.
Premier resin floors in Birmingham
To accommodate the wide ranging needs of our customers, we make sure that our selection of products is versatile. This means that we can offer a solution that suits your exact requirements in terms of performance levels, lifespan and price. To ensure our customers are kept happy and our service is always at a high quality, we provide a number of constants so you can be sure you've chosen the right people for the job! These include:
Exceptional underfoot comfort
A high quality and durable resin material
Competitive prices
Many modern colours and decorative finishes
Quick and professional installation
A seamless-surface finish
These attributes have helped us to become one of the UK's leading contractors of resin floors, including resin floors in Birmingham, giving one of England's biggest cities the opportunity to benefit from this kind of durable flooring. We only employ the most skilled and experienced team, so no matter your budget or timeframe, we are on hand to provide you with the expert service you deserve.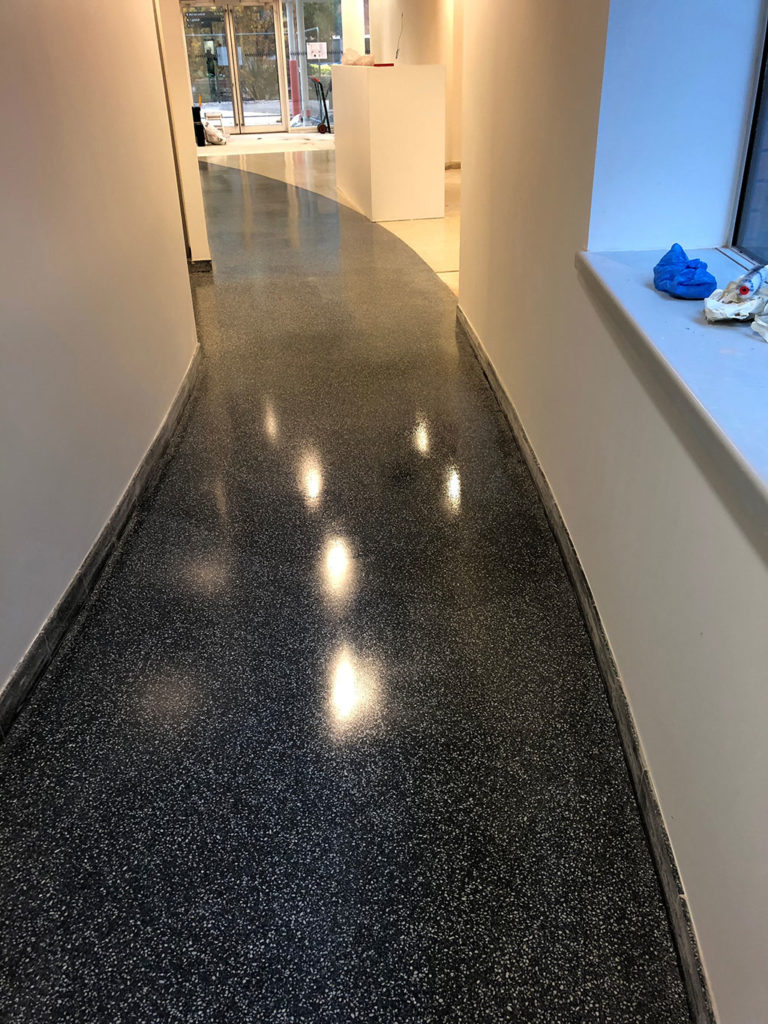 Contact our team today
Would you like to find out more about our resin flooring in Birmingham? Or are you ready to order immediately? Wherever you are, feel free to get in touch with our experts and we will gladly provide you with the information you need. Give us a call on 01925 737 369 or drop us an email at sales@questltd.flywheelsites.com and we will get back to you as soon as possible. You can also fill out our online form to contact us directly from our website.