Resin Flooring Edinburgh
If you're in need of stylish yet durable resin flooring for your project in a commercial or industrial setting, then you've come to the right place at Quest Flooring! For many years now, we have been able to supply the very best resin flooring in Edinburgh to customers that require a solution to last them a lifetime. Not only are there many kinds of flooring to choose from to fit the theme of your building, but you can be assured that each is designed to withstand the force placed upon them for years to come.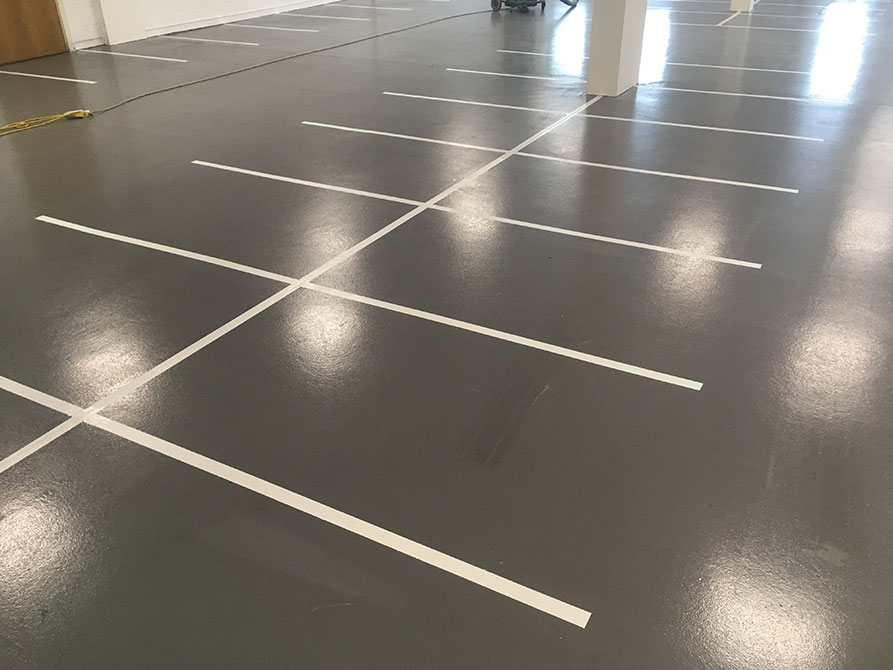 The range of floors we offer is extensive, with more information on each on our dedicated resin flooring page. They provide a variety of options to suit your specific requirements, so whether you need flooring for your commercial office, a leisure or retail space, or to refurbish a warehouse or industrial setting, we've got you covered!
Although our selection differs in their kind of performance, expected lifespan and their price, there are some constants that are part of each of our resin floors in Edinburgh and beyond:
Competitive prices
Exceptional underfoot comfort
A seamless-surface finish
A range of modern colours and decorative finishes
High quality and durable resin
Quick and professional installation
At Quest Flooring, we are proud of our reputation, and continue to meet the highest standards on every job we do. We are a certified member of the Resin Flooring Association (FeRFA) which is a title we are very proud to hold. This allows us to back up our claim that we're a specialist in industrial and commercial resin flooring, meaning you are in safe hands when you work with our experts.
We are able to guide you on which epoxy resin in Edinburgh is most suitable for your requirements, ensuring you make a smart and considered purchase for your property. Using our industry experience and expertise, you can count on us to receive the help you need to choose your ideal resin flooring in Edinburgh today.
Would you like to find out more about resin floors in Edinburgh before you buy? Our professional team are always on hand to help. Discuss your enquiries with us over the phone on 01925 737 369 or drop us an email at sales@questltd.co.uk. You can also request a quote by filling out our online form, with one of our team providing a response as soon as possible.