Resin Flooring Glasgow
For many projects in a commercial setting, resin flooring is a must. Not only is it a stylish option that can fit with the theme of your building, but it also shows the highest levels of durability, ensuring it'll last a lifetime without having to think about repairs or replacements.
At Quest Flooring, we have been providing resin flooring in Glasgow for many years now, so it's safe to say we know a thing or two about the very best solutions out there. We are lucky to offer said options to our growing list of customers, will you be next?
As certified members of the Resin Flooring Association (FeRFA), we are more than well placed to offer workable solutions and the best advice to our customers, who are in need of high quality epoxy resin in Glasgow and beyond.
So, whether you need flooring for your leisure or retail setting, commercial office or warehouse, we have you covered at Quest.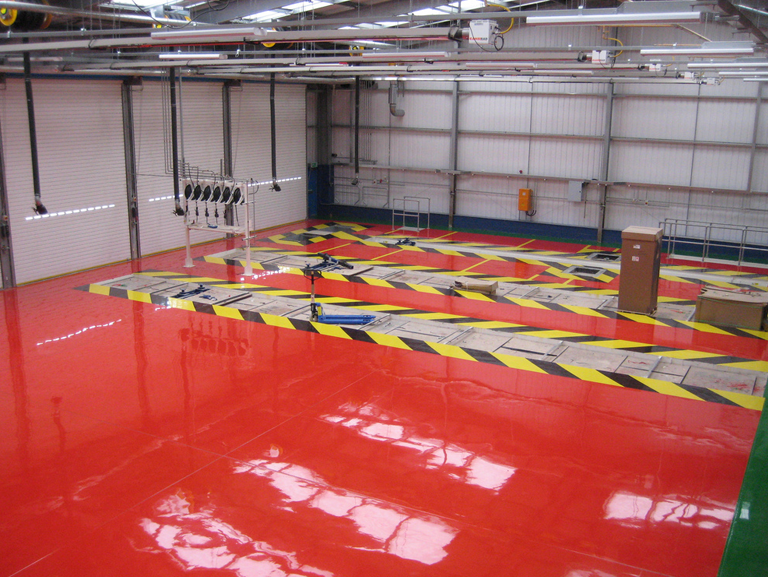 As part of our comprehensive service, we are lucky enough to offer many kinds of resin floors in Glasgow to suit your specific requirements. Our options are wide ranging, and each differ in their expected lifespan, level of performance and their price. If you would like to find out more about each flooring option in detail, be sure to check out our dedicated resin flooring page.
Regardless of where you are based in Glasgow, our team of skilled flooring experts can be at your property in no time to install and create your ideal solution. Let us work with you to put your vision into practice, making the perfect kind of resin flooring in Glasgow for your building that will last for the foreseeable.
The quality of our resin floors in Glasgow is unrivalled, providing a professional and stylish option whilst maintaining the ruggedness and durability that is required from top quality flooring, guaranteeing you've made a smart purchase!
Would you like to ask any questions regarding our epoxy resin in Glasgow before you buy? If so, our team would love to help. Give us a call today on 01925 737 369 to discuss your enquiries, or drop us an email at sales@questltd.co.uk. You can also fill out our online form for a quick response from one of our experts.