Resin Flooring Liverpool
Here at Quest Flooring, we have been supplying companies in Liverpool with the flooring they need to ensure that they can operate in the most efficient and successful way possible. The strong and stylish options we offer have proven to be a big hit with commercial businesses over the years, and it is easy to see why.
Whether you need resin flooring Liverpool for your small or large scale commercial project in the area, you can rely on the experts from Quest Flooring to provide you with durable flooring that can be relied on at all times. We understand the versatility of resin floors in Liverpool, which counts largely towards their popularity. So no matter if you need a flooring solution for your retail or leisure setting, or if you want to find a way of updating the look of your office space, we have you covered.
Wide ranging Epoxy resin in Liverpool
To fit in with the many requirements of resin flooring Liverpool, we ensure our list of products is comprehensive to accommodate this demand. Dependant on your requirements, you need to opt for a different kind of flooring so you can be sure you receive the best possible results, a full list can be found on our dedicated resin flooring page.
With differences in performance levels, lifespan and price, it is worth browsing through each of our offerings before you get in touch!
Here at Quest Flooring, we ensure our Epoxy resin in Liverpool meets the highest standards at all times. This means that although some attributes of our resin solutions may change, the following qualities remain the same:
Quick and professional installation from the team
An exceptional level of underfoot comfort
A wide selection of colours, styles and finishes
Strong, high quality and durable resin solutions
A seamless surface finish
The most competitive prices around
We are proud to uphold our status as one of the UK's leading resin flooring contractors, as having worked hard to gain a solid reputation, we show no signs of letting it slip! As well as providing resin flooring in Liverpool, we offer our services in areas all over the North West and beyond, so wherever you are based, you know the people to call!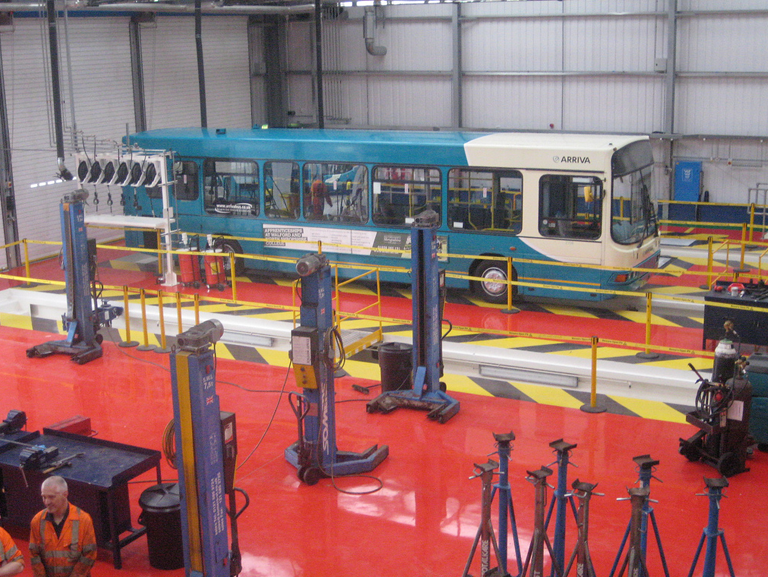 Get in touch today
Do you feel like you need to ask some questions before making your resin flooring order? Or would you like to commit straight away? You can give us a call now on 01925 737 369 to speak to one of our team directly or drop us an email at sales@questltd.flywheelsites.com. You can also fill out our online form and we will get back to you as soon as possible.